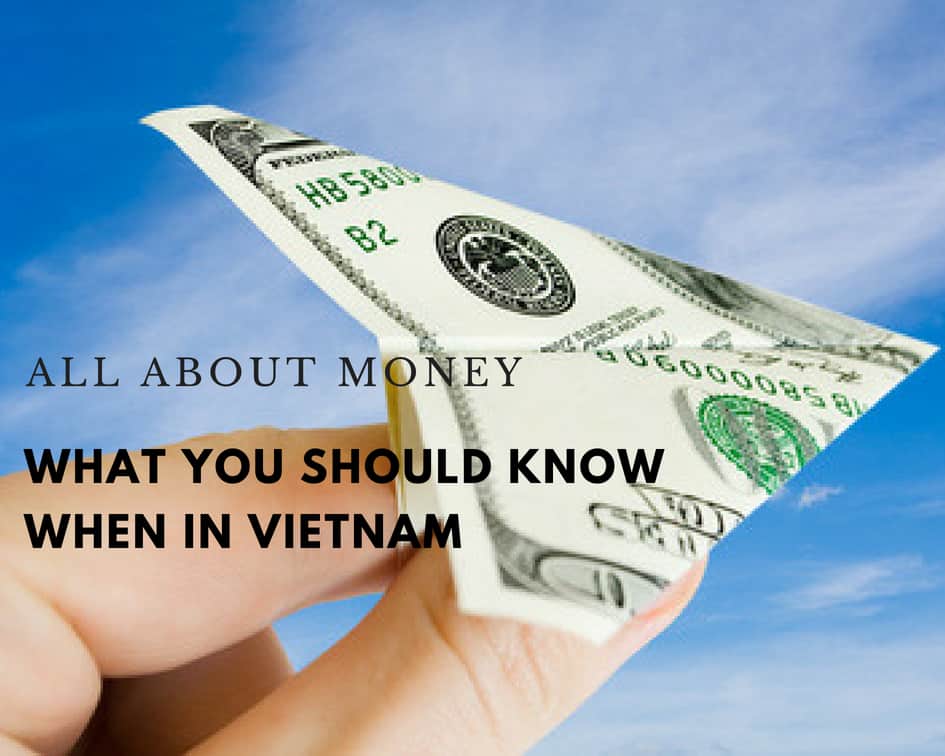 One of the foremost things on every traveler's mind is money at the destination.  Where to get it, how much to keep, how to exchange it, or how to pay for things are all questions that one must think about and understand before visiting a foreign country.  In Vietnam, and generally in the rest of Asia, cash is king, but a complicated one at that!  Before you arrive in Vietnam, take a few minutes to read through this information so that your Vietnamese trip goes without a hitch!
These are what we are going to show you:
---
How to Spend Your Vietnamese Dong?
500.000 VND = 21.95 USD l = 29.07 AUD (May 2018)
200.000 VND = 8.77 USD l = 11.59 AUD (May 2018)
100.000 VND = 4.38 USD l = 5.80 AUD (May 2018)
50.000 VND = 2.19 USD l = 2.90 AUD (May 2018)
20.000 VND = 0.88 USD l = 1.16 AUD (May 2018)
10.000 VND = 0.44 USD l = 0.58 AUD (May 2018)
Vietnam offers many opportunities to spend money, whether it be on shopping, travel or delicious food! You can pay for things in Vietnamese dong (VND), US dollars or by credit card.  Spending in VND is often the best way to go to ensure that you get the best price.  Be careful with the bills – even though all the denominations are different sizes and colours, it can still be hard to differentiate.  For instance, the 500,000 and 20,000 dong notes are both slightly varied shades of blue, and the 200,000 and 50,000 are shades of red. It is entirely plausible to confuse one for the other.  At the markets or local shops, make sure you carry small bills (less than 100,000) because they may not have change for you.  Many places also accept USD but you will usually not get a very good rate since the merchant can set their own term.
Some large stores, hotels and restaurants may accept credit cards but most of them will not!  Make sure you check beforehand.  Firstly, any establishment that allows credit card purchases will generally only accept Visa and MasterCard.  You may have some difficulty in finding places that accept American Express, Diners International or credit cards from other charge card companies.  You will most probably be charged a 2-3% transaction fee for credit card purchases.  On top of that, you may be charged an international transaction fee through your credit card bank or company, usually 3-5% of the purchase price.  If you are an avid traveller, it would help to save a lot if you have in your hand one of these card with no international fee.  The best ones are the Discover It Card, Capital One Venture Rewards Card, Chase Sapphire Preferred, or the American Express Platinum Card.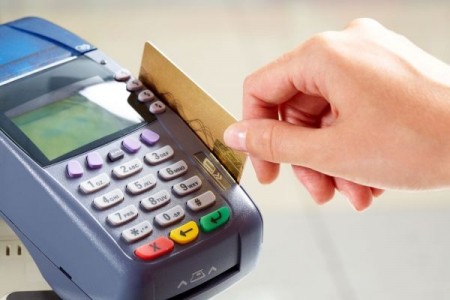 In many instances, paying by credit card may not be an available option or may not be cost-effective, but there are certain advantages to paying with a credit card.  The first is that Visa and MasterCard give you the best exchange rate of the week.  The exchange rate that they will give you will be better than what you will get for cash at the banks.  Another important consideration when paying for things with credit card is that there is often inherent insurance provided by either the charge card company (Visa/MasterCard) or your credit card company.  For large amount items such as hotels or flights, it may be beneficial to use your credit card, just in case there is a discrepancy or emergency.  Depending on your coverage, you can claim or dispute all sorts of things if you pay by credit card – hotel burglary, fraudulent transactions, insurance for jewelry purchases and more.  However, be very, very aware of the transaction fees and the associated costs, because the cost of using your credit card in Vietnam may not be justified.
---
How to Exchange Money to Vietnamese Dong?
If you come with some foreign cash, you can exchange it for VND at banks or currency exchange establishments.  You may get a slightly better rate of return at banks but you will always lose a little bit in the exchange.  The disadvantage of going to a bank to exchange money is that you need to show a passport for identification and you need to fill out a form first.  It can be a hassle when you want to do a quick exchange and then go.  Alternatively, at currency exchange booths you can exchange money instantly.  For USD and CAD, exchange money in increments of $100 to get the best exchange rate.  The currency exchange booths around tourist locations such as Ben Thanh market may charge a higher transaction fee so it is best to avoid them unless you are in a hurry.  Also please note that many exchange places will not accept old or torn bills.  Bring new and crisp bills in order to get the best exchange rate.  If you happen to have damaged bills that no one else will accept, simply go to a bank and exchange it for a new note for a nominal fee.
Another place to exchange USD to VND is at the many gold shops in Vietnam.  This practice is technically illegal but if you have lost or forgotten your passport, banks are not an option for you so you will have to exchange money at booths or gold shops.  It used to be the case that you would get a significantly good exchange rate at the shops than at other places but now the exchange rate is no longer that different.
---
How to Obtain Vietnamese Dong from ATM?
To obtain more cash, you can always go to any of the ATMs around the city, but first you must know the rules of your bank and your debit or credit card.  There are many credit and debit cards that will charge a hefty fee for withdrawing cash overseas and it can get very expensive!  You will also have to find out what the transaction limit is per day for your card.  As for the ATM associated fees, the withdrawal fee is usually around 20,000 Dong (about $1 USD).  Some people have reported that DongA Bank ATMs do not charge a transaction fee but in our experience there is always a nominal fee.  That said, withdrawing from a credit card will cost you a lot because not only will you be charged for an international cash advance, that amount will start accruing interest immediately.  We recommend withdrawing funds through a debit card.
Most HSBC and TechCom ATMs allow a per transaction maximum withdrawal of 5 million to 6 million dong.  Other ATMs allow around 2 million dong.  For large withdrawals, the ATM will dispense 500,000 dong notes which you will then have to exchange for smaller bills for small purchases.  The ATMs around the city are generally safe but, just as anywhere else in the world, try to avoid ATMs in convenience stores and bars.
If you need really large sums of cash, Western Union is the best way to go.  It is less expensive and more hassle-free than bank wire transfers, and there are hundreds of locations within Ho Chi Minh City alone.  Depending on the amount, you may pay less in a Western Union transaction fee than on international cash advance fees through your bank or credit card.  Simply get a friend or family member to go to a Western Union branch back home and fill out the appropriate paperwork.  Be sure that the spelling of the name of the recipient matches exactly as it is shown on the passport – even one letter off is grounds for refusal.  Note that the money they send to you will be from their own account rather than yours, unless they have power of attorney or joint status for your account.
Remember that no matter what, be safe with the cash that you have.   Avoiding carrying large amounts of money and use a money belt if possible!
Hope you enjoyed another great travel tip brought to you by XO Tours, the most acclaimed food tour in Vietnam! 🙂