6:00am – 10:00am
69 USD
(1,600,800 VND)
Our tours fill up fast,
so book early
to secure your spots!
Share this with your friends
A unique look at Saigon through the lens of a camera while exploring the city's hidden gems
For those looking to dive deeper into the history, architecture, and culture of Saigon, grab your camera and hop on to our new Saigon photography tour. Most photography tours in Vietnam are walking tours, which only allow you to explore small areas of the city. We created this half-day motorbike tour to provide our guests the opportunity to see large swaths of Saigon, in addition, you'll learn how to improve your photography skills while immersing in the unique history and culture of the places we visit—there is something here for everyone!
When does the tour start?
Photo tours must begin with an early start to catch the best morning light, and beat the heat! The default start time of the tour is 6am however, we can start as early as 5am for guests that book a private tour and wish to catch the sunrise.
What type of places do we visit?
You'll travel from Saigon's District 1 to areas in Districts 4, 5, 10, and 3. Explore a high-rise temple tucked into the bustling core of Chinatown. Stroll through a bustling wet market on the ground, then come upstairs to see things from a different vantage point. Halfway through, we stop amidst a bustling residential complex for a popular Vietnamese breakfast called Banh Mi Chao (panned baguette).
This Saigon photography tour features other stops such as the Gustave Eiffel-designed Rainbow Bridge, and a 100 year old alleyway occupied by the ancestors of Cantonese settlers who arrived in the city 300 years ago.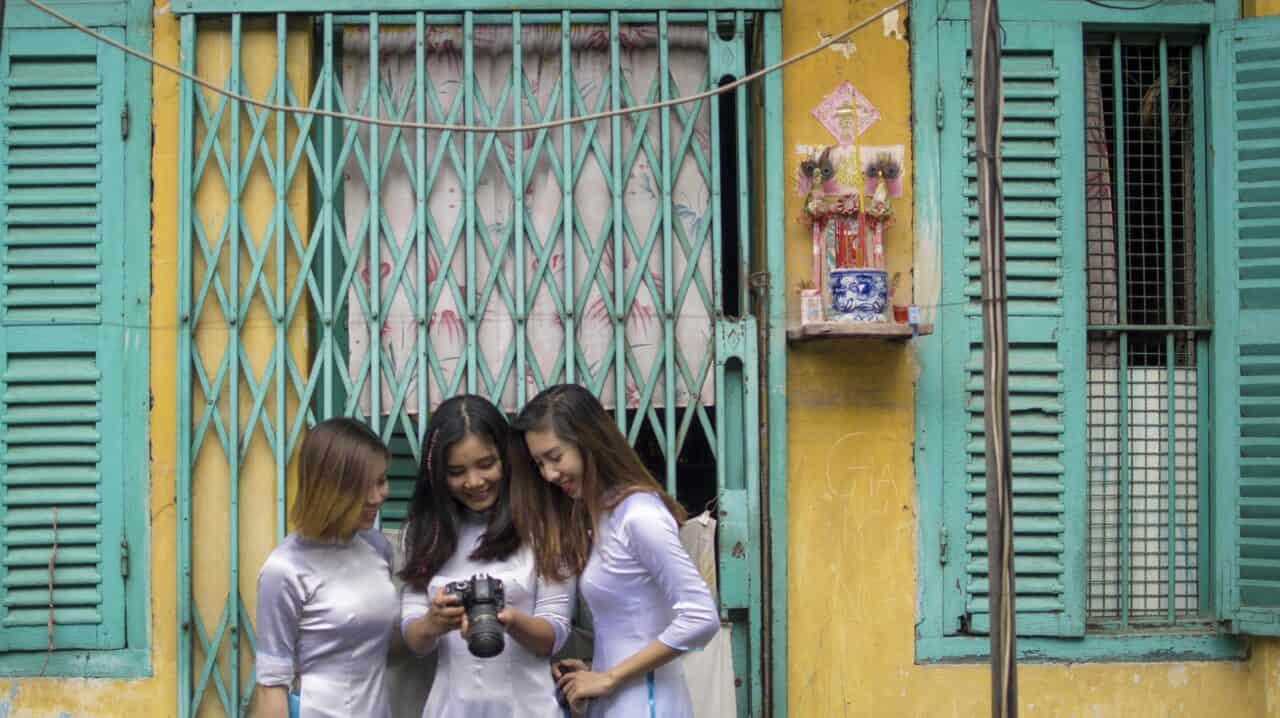 " You'll learn how to improve your photography skills while immersing in the
unique history and culture of the places we visit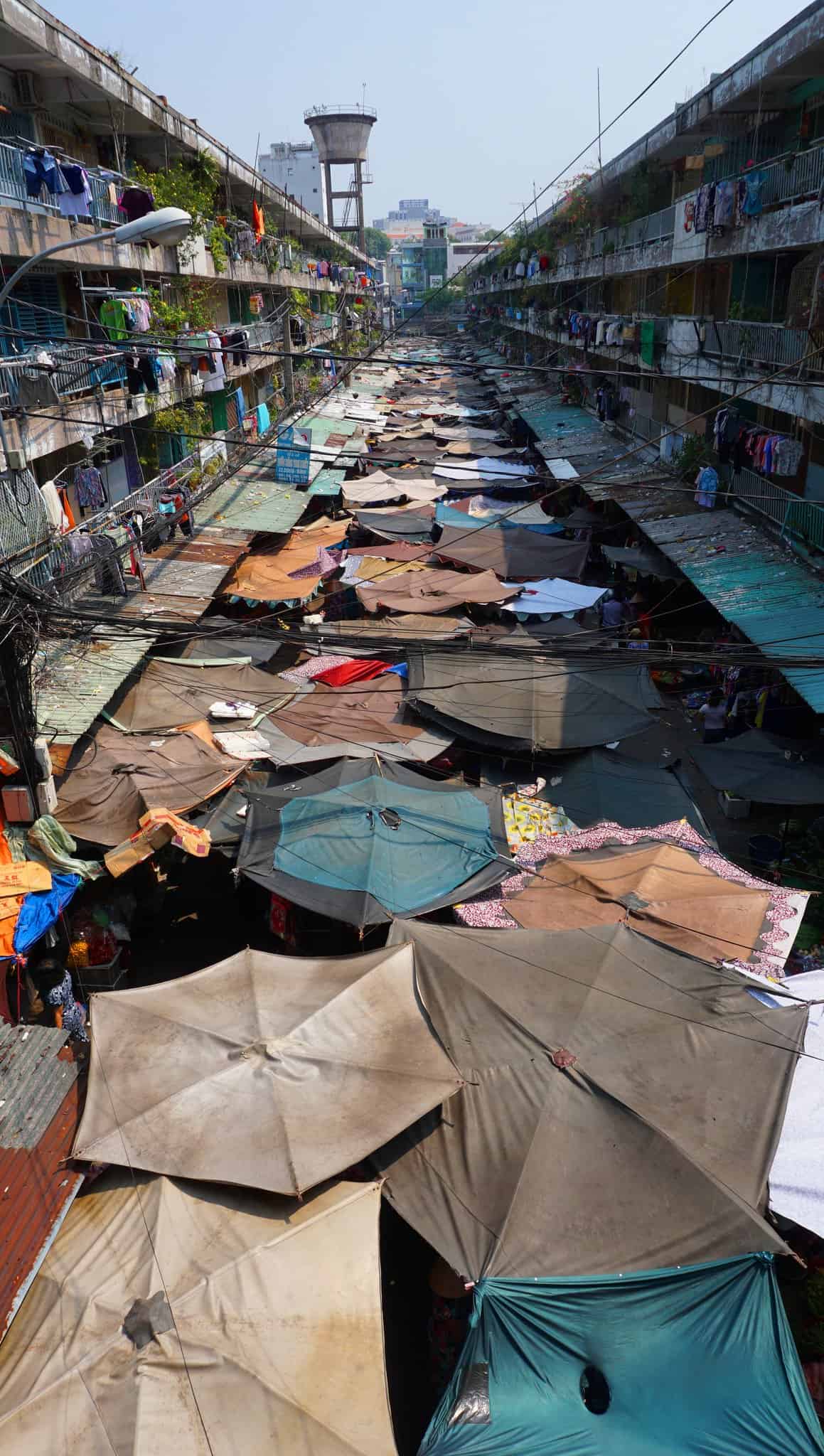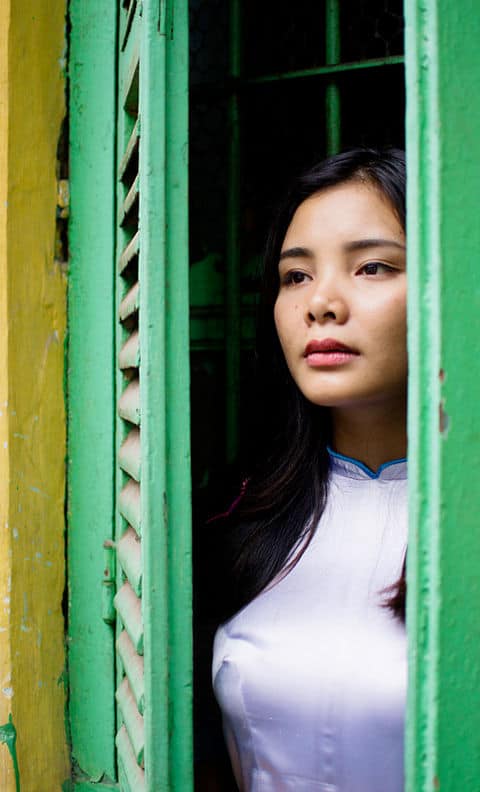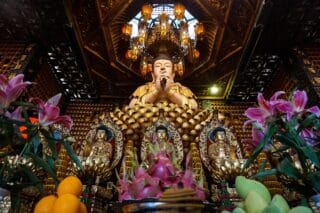 Is this Saigon photography tour suitable for amateur photographers?
Our guides will not only give you insight into the locations you're visiting—they'll also assist with camera settings and show you how to best capture each moment in a city that never seem to stand still!
Perfect for both amateurs and professional photographers looking to expand their horizons, Saigon Through the Lens offers a great mix of unique locations and experienced guides to help you find your stride as a street photographer in Saigon—it's all about perspective!
To see more fun videos and photos from all our tours
Visit our Gallery!
for some of the best Vietnam Travel Tips!
How many people in a group?
Please note that this tour is offered on a join in basis, so there may be other guests joining you on the tour. Our maximum group size is 4 people. For guests that do not want to go in a group, we also offer a private tour option for an extra charge.
Want a cool momento to show off
to your friends and family?
We can film your ride (for an extra 40USD) and create a special video of your Vietnam Adventure! We can also mix in a custom music track in your video upon request.
See Optional Services ↓
Not all motorbike tours are created equal!
To find out why we're different, and why you
should book with XO Tours
Click Here
Over 5000 five star reviews! What our customers say about XO!